"Parting Song" by Batyr Berdyev received a positive feedback for both its political meaning and literary value.
Read the related publications here:
Commision on Security and Cooperation and Cooperation in Europe, U. S. Helsinki Commission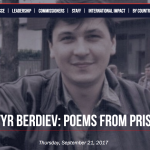 On September 15, the NGO campaign "Prove They Are Alive!" published a book of poems written by Turkmenistan's former Foreign Minister and former Ambassador to the OSCE Batyr Berdiev, one of more than a hundred people who have disappeared in Turkmenistan's prisons.
The Norwegian Helsinki Committee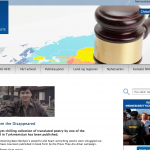 A beautiful yet chilling collection of translated poetry by one of the disappeared in Turkmenistan has been published.
Manuscripts containing Batyr Berdyev's powerful and heart-wrenching poems were smuggled out of prison, and have now been published in book form by the Prove They Are Alive! campaign.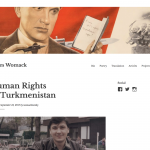 The most famous thing that W.H. Auden said was probably 'Poetry makes nothing happen'. It's a line that's often produced as a justification for inaction, or else an attack on the idea of poetry. Why are you wasting your time with this, when poetry makes nothing happen? The problem is that it's a cut-off quote: it comes from Auden's 'In Memory of W.B. Yeats'.