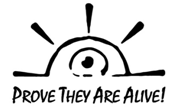 Contact Information:
Vitaly Ponamarev TEL: +3725-439-9959 (Russian)
                                    Kate Watters TEL: +1-571-332-5895 (English, Russian)
Government of Turkmenistan Allows Family Members of
Horse Breeder Geldy Kyarizov to Leave Turkmenistan
September 21, 2015, Warsaw, Poland
On the evening of September 20, 2015, Sofia Kyarizov and Elena Serebryannik, the fourteen year old daughter and sister-in-law, respectively, of the well-known Turkmen horse breeder, Geldy Kyarizov, flew to Moscow, Russia, to join Geldy and his wife, Yulia Serebryannik. For many years, Geldy Kyarizov and his family were forbidden to leave Turkmenistan. Geldy was able to finally leave the country on September 14, 2015 after years of imprisonment and harassment by the Turkmenistan authorities.
Geldy Kyarizov brought the Turkmen Akhal Teke horse back from the brink of extinction; the horse is the symbol of Turkmenistan. He was imprisoned on trumped up charges in 2002 and served over five years, including in the secret, infamous Ovadan Depe prison, until he was amnestied in 2007. Following his imprisonment, the family was continuously harassed by the authorities and unable to leave the country. Previous attempts to travel abroad, including most recently in August 2015, were thwarted by the Turkmen authorities at the airport in Ashgabat. Additionally, on August 5th, 2015, the day Geldy, Sofia and Elena were to fly from Ashgabat to Moscow, Sofia and Elena were victims of a violent attack in which Elena suffered a broken arm as she protected her niece from injury.
"When I saw my daughter and sister-in-law as they got off the plane, I was overjoyed. Seeing them reminded me that the road is long, but if we keep on fighting and keep on walking, we will overcome our obstacles. We are so very happy to have our family reunited outside of Turkmenistan," said Geldy Kyarizov.
Sofia and Elena arrived in Moscow on the eve of the annual Human Dimension Implementation Meeting of the Organization for Security and Cooperation in Europe, which focuses on human rights questions in the OSCE region, and where Yulia Serebryannik will be speaking at a side event on human rights in Turkmenistan this week in Warsaw.
"This is an important step by the government of Turkmenistan to move away from the legacy of former President Niyazov. Lifting the ban on travel for the Kyarizov family and allowing them to be reunited sends a positive message to the world, which can give hope to those in Turkmenistan who continue to be barred from travel," said Kate Watters, a coordinator of the Prove They Are Alive! campaign.
When Saparmurat Niyazov was president of Turkmenistan, over 11 thousand people were banned from traveling abroad for political reasons. Many of them were restricted from traveling abroad because they were relatives of former political prisoners, civic activists or exiled dissidents.
"Today, thousands of people in Turkmenistan continue to be arbitrarily barred from leaving the country. The procedures for banning travel and appealing those decisions continue to be arbitrary and opaque. All of these cases must be resolved on the legal and political levels without delay, and this practice should be stopped," said Vitaly Ponamarev, research coordinator of the Prove They Are Alive! campaign.