Turkmen Dissident Attacked in Moscow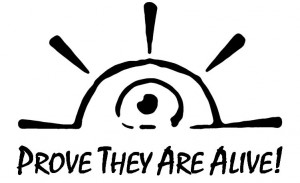 While preparations to the adoption of the new constitution and presidential elections are under way in Turkmenistan, special services of this country have again stepped up persecution of exiled dissidents by its security agents.
On 18 August 2016, former Turkmen political prisoner Akmuhammet Baikhanov was attacked by unidentified men in the town of Balashikha outside Moscow.
According to Baikhanov, about 9 a.m., he parked his car in the parking lot and was walking down the sidewalk towards the apartment building where he lives, when suddenly a grey minibus caught up with him. Two masked men jumped out, grabbed Baikhanov by the arms and tried to shove him in the minibus, giving no reasons. The former political prisoner resisted the attackers, and when one of them stumbled, Baikhanov managed to wriggle out one arm, get hold of his pepper spray canister and use it on the other attacker. Baikhanov notes that the attackers were exchanging short remarks in Russian and Turkmen.
Once they realized that abduction attempt had failed, they jumped back into the minibus and drove away at high speed, followed by a black SUV, possibly linked to the attackers.
"I did not have time to notice anything else; it all happened very quickly," Baikhanov says.
It is possible that the attack was triggered by the recent publication of Baikhanov's memoir The Lost Souls of Ovadan-Depe, in which he describes life in Turkmen gulag, such as the Ovadan-Depe high security prison. The book was published in Russia in 2,000 copies in early July 2016.
There is no doubt that if abducted, Baikhanov could face extreme danger; he would most likely be tortured and killed, and would be the first opponent of the Turkmen regime to disappear while in another country, facing the same fate as hundreds of other critics of the government who have disappeared in Turkmen prisons.
As it was reported earlier, Turkmenistan's security services received approval in late 2015 to resume active pursuit of Turkmen dissidents abroad. In April 2016, Baikhanov reportedly received threats and was followed in Moscow. This suspicious activity stopped temporarily after publications in mass media, but resumed in early August.
The family of another former Turkmen political prisoner Geldy Kyarizov faced similar pressure this year and was forced to leave their Moscow apartment in early April, fearing violence.
The Prove They Are Alive international human rights campaign expresses its concern over the apparent attempts by the Turkmen government to silence its critics living abroad, amidst increasing security measures at the border and tightening the screws on dissent in the country, which local activists attribute to the upcoming adoption of a new constitution and subsequent presidential elections.
The Prove They Are Alive campaign urges international organizations and Turkmenistan's partner countries to put pressure on the Turkmen authorities and require them to end repression against critics of the regime in and outside the country as a fundamental condition for any further cooperation with Turkmenistan's government.
For more information contact:
+99 655-210-5234, +79104245806: Vitaliy Ponamarev, Director of the Central Asian Program, International Human Rights Center Memorial and member of the Prove They Are Alive! campaign
+7 916 673 5153 Yuri Dzhibladze, President, Centre for Development of Democracy and Human Rights and member of the Prove They Are Alive! campaign
+1 571-332-5895 Kate Watters, Executive Director, Crude Accountability and member of the Prove They Are Alive! campaign